New Westminster City Dentist
Dr. Jeff Kim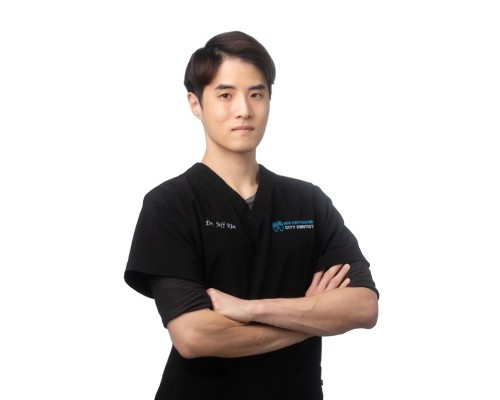 Dr. Jeff Junpyo Kim was born in South Korea and has been a long-term Vancouverite since his youth.
After receiving his bachelor's degree from the University of British Columbia, he completed the Doctor of Dental Surgery program at the University of Melbourne in Australia.
Before returning to Vancouver, Dr. Kim worked as a full time dentist for several years in the Yukon Territories, where he experienced the true north. He enjoys investing time in learning about modern dental technologies and trends, by taking on-going continuing education courses and seminars. Dr. Kim is committed to providing the best dental care to all his patients.
Outside of dentistry, he enjoys studying about wine and coffee. Fun Fact: Dr. Kim holds the WSET Level 3 Advanced Award in Wines and has a SCA Coffee Skills Diploma.